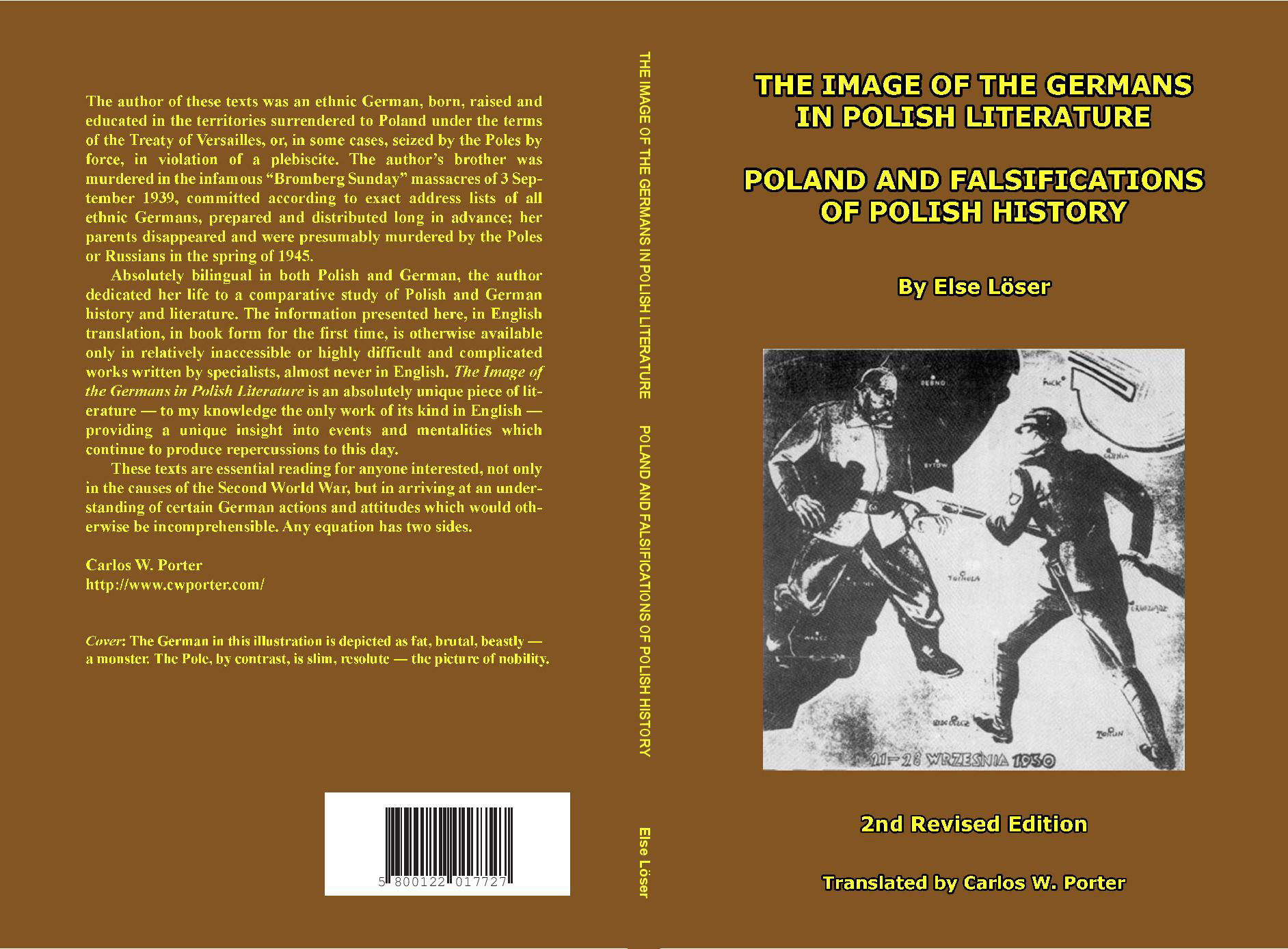 NOW
BACK IN PRINT IN BOOK FORM
THE IMAGE OF THE GERMANS IN POLISH LITERATURE
Accompanied by POLAND AND FALISIFICATIONS OF POLISH HISTORY
by Else Löser
Translated by Carlos W. Porter
Also accompanied by a previously missing introductory text, "About the Author", by C. Porter.
9 x 6 x approx. 3/8 ", perfect bound.
138 pages. Completely revised.
3rd edition. All rights reserved.
No change to the "Mark of the Beast" (ISBN no.)
Recommended retail price: US$ 16.00.
For information on bulk discounts, please contact us at
ahtsllc@inbox5.com
with BOOK in the subject line.