INFORMATION ON THE WILLIAM OF NORWICH BOOK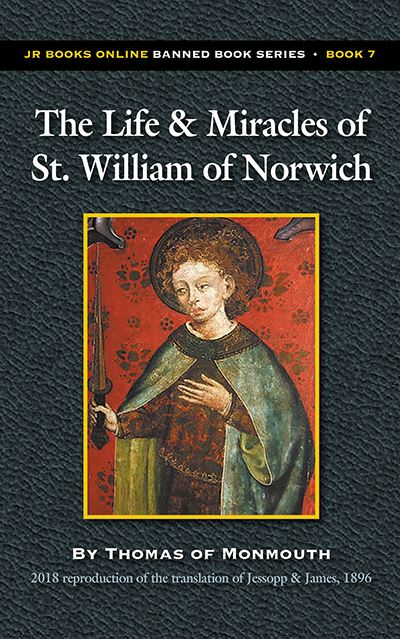 Was an innocent boy in 12th-century England brutally murdered by bloodthirsty fanatics? This book is the full manuscript of Benedictine monk Thomas of Monmouth who, in A.D. 1173, chronicled the murder of William of Norwich. Thomas claimed William, a 12-year-old tannerís apprentice, had been ritually murdered by Jews in contempt of the Christian faith. Itís the first such account, specifically that of Jewish ritual murder of a child, in the historical record. Let each reader decide based on all the available evidence. This edition is complete and unabridged as translated by Cambridge academicians Jessopp & James in 1896, and includes a restored page.
Softcover, 170 pages. See the top page for ordering information.